Just finished a hot and humid show at the Federal Way Aquatic center. This was my third Pac 12 Network broadcast of the Swimming and Diving championships.
The diving is hard to keep framed but of course I did a good job! Super Mo tells no lies! Hope to see everyone there again in 2016!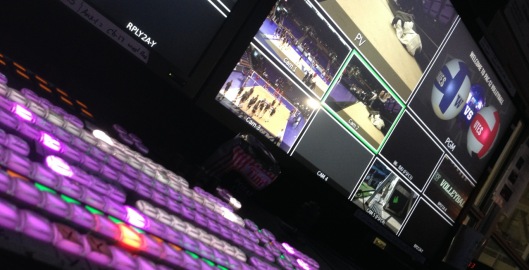 Vollyball was always my favorite sport. Too bad I was busy playing music all the time otherwise I might have been a contender. Yeah, right.
Anyway, I did TD the game the other night on a Ross Carbonite. Not too bad for a greenhorn I might say myself. Practicing up for the Football Big Screen Show!
Shooting video for ESPN with John Clayton. Ready to watch the Seahawks this season! Hope to be working with them some more!
Marshawn Lynch wasn't too happy I found him hiding over in the corner signing autographs. Oh well, it's all part of the game!